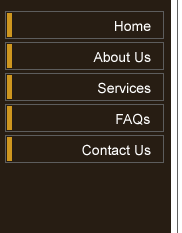 Frequently Asked Questions

---
Do you provide for pick up and delivery?
Yes. We can pick up and delivery your piece. We take extra precautions when moving your piece. Call our office to schedule an appointment.

How do I get my sofa through the door?
Work the angles and try to place an arm or leg through the door first. However, some pieces are just too big and must be disassembled and then reassembled inside.

How do I take care of my leather pieces?
Never use chemicals to clean your leather pieces. Leather can be damaged by chemicals just like human skin.

What is the turnaround time?
Each piece is a unique project. The turnaround time depends on the nature and scope of the work. On most jobs we are able to make a turnaround of 10 to 15 business days.

Can you create a completely custom piece for me?
Yes. We can work together with you and design a unique piece based upon your very own specifications.